Diversity
is Our Strength
Staffing & Management Consulting
WHY STRONG TOWER
Strong Tower is a staffing and management consulting firm defined by Inclusion Consulting ®, a dedication to trustworthy client service and the power of diversity to solve problems, leapfrogging expectations of our clients and employees.
As a certified Disability-Owned Business Enterprise (DOBE), and a Women Owned Business Enterprise, we were founded on the underlying virtues of creating value by bringing more perspectives and ideas to the table, the inclusion and celebration of a wide set of diverse skills and backgrounds, an obsession with client results, employee diversity, and every-day dedication to philanthropy and a carbon-neutral workplace. 

A new approach to work place giving.  We give back $1 for every billable hour.

We plant 1 tree for every month worked.
We are a 100% carbon neutral firm.


Project approach based on widely published industry best practices, PMI and PMBOK standards.

High-quality customer service.

Phases: Initiation, Planning, Execution, Monitoring and Project Closure.

Focus on overall organizational success.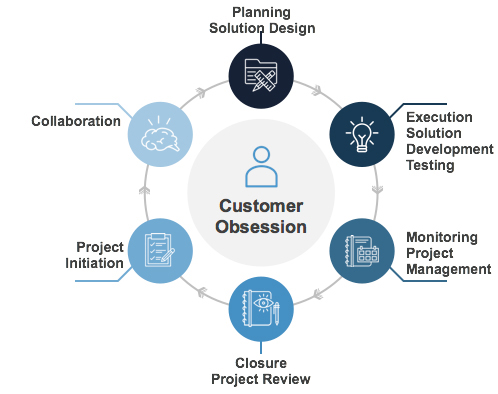 Our approach is based on widely published industry best practices.
We Commit. We Act.
Carbon Neutral Consulting.
As a 100% carbon neutral firm, we encourage lower carbon work patterns while offsetting transportation and energy use by investing in clean energy programs and planting one tree for every week worked by each of our team members.
Emissions Disclosure.
To continually measure and reduce our carbon footprint, Strong Tower completes an annual greenhouse gas emissions disclosure across all of our business operations and supply chain through CDP, the global disclosure system for investors, companies, cities, states and regions to manage their environmental impacts.
"Minute-By-Minute Philanthropy".
At the core of our corporate giving program is a strategy through which we give back $1 for every billable hour to our 10 non-profit charity partners – including several that focus on preserving and protecting our environment such as National Forest Foundation and the World Wildlife Fund. Each of our team members has the power to choose which organization their hard-earned contribution goes.
THE STRONG TOWER WAY
LEAPFROG EXPECTATIONS
We fundamentally believe diversity and inclusion are our core strengths, bringing more ideas to the table creating better results. Learn more about our wide range of services.