Bring Your Own Project
Do you have a project and want to join a top-notch firm to bring it to life?
Strong Tower's Bring Your Own Project (BYOP) program provides you with access to our full team, industry best practices, MSA's, client engagement models and an extended network of similar minded professionals and teammates.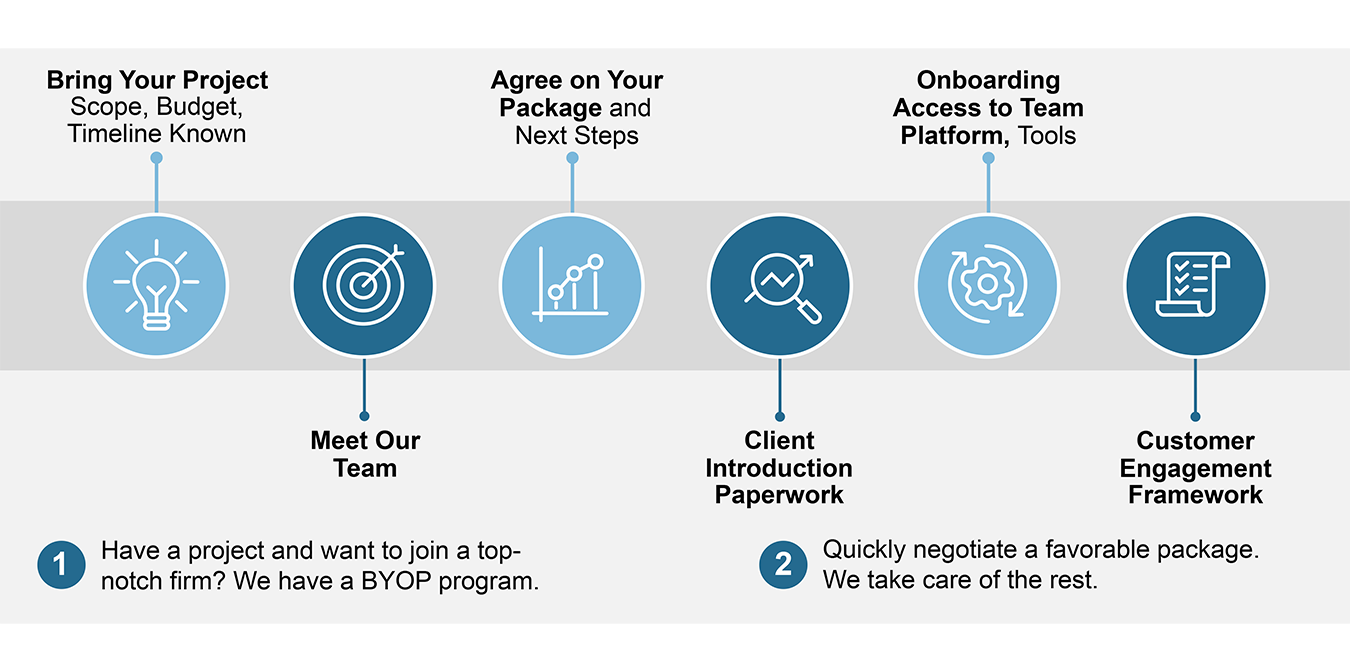 We welcome the opportunity to exceed your expectations.
Through the BYOP program, we quickly negotiate a very favorable package (1099 or W2) and perform the client project procurement and setup function on your behalf. BYOP and join the many successful consultants who have taken advantage of this unique program.
*Projects must pass a non-compete check.