ACCESSABILITY TESTING
Strong Tower specializes in developing organizational accessibility improvement plans based on our proprietary accessibility maturity model and our network of accessibility testers. Our approach enables our clients to effectively and efficiently move up the maturity model with actionable recommendations and next steps.
Driven by our own company values and mission, Strong Tower has proudly developed a proprietary model for accessibility testing. As a DOBE (Disability-Owned Business Enterprise), we have firsthand knowledge of the needs of people living and working with disabilities and make hiring consultants with disabilities a priority for our company. This forward-looking approach provides us with a workforce that is well placed to analyze, design, and perform tests and make actionable recommendations to improve your organization's overall accessibility and improve customer, stakeholder, and community experience. 
In addition, we have a network of DOBE partners, as well as partnership with organizations that hire or provide social services to people living with disabilities. These relationships provide Strong Tower with a vast network of testers and consultants to bring expertise to your project.
Accessibility Assessment 
Leveraging Strong Tower's proprietary methodology, we perform a current state accessibility assessment through a deep audit and research process. Our team reviews the various tools, interfaces, controls, visual, audible and functional controls of the client's system and/or physical process. Strong Tower's Accessibility Assessment provides our clients with a 360 degree picture of the area in focus, how the assessed process meets current industry guidelines, and which features meet best-in-class standards.
Accessibility Maturity Matrix
A maturity model which gauges client's accessibility maturity over a range of focus areas, Strong Tower's proprietary Accessibility Maturity Matrix then reports on those focus areas in need of improvement. This approach map's a client's system or process on the matrix and shows its maturity level across that model. Strong Tower's proprietary model has a 5-level maturity continuum – where the uppermost (5th) level is the ideal state. The Accessibility Maturity Matrix is critical in the development of an organization's roadmap and plan to improve overall maturity.
Accessibility Testing and Recommendations 
At the end of Strong Tower's Accessibility Assessment process, we provide a client-specific manual, as well as automated tools to perform testing. Also as a key deliverable, we provide a report that details the test conducted, the results and actionable recommendations to improve accessibility.
Vision Disability
Hearing Disability
Physical Disability
Cognitive Disability
Literacy Disabiliy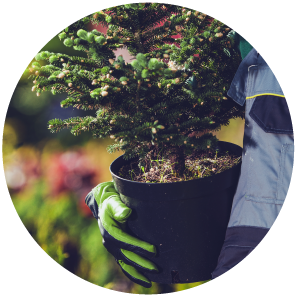 Planning & Expectation Management
We create the plans to deliver on the Accessibility Testing approach by driving activities that manage expectations of stakeholders while ensuring quality, cost and timelines are balanced with organizational needs.
Program & Project Management
A common thread across all our client projects is our proprietary Strong Tower Project Management STPM® – the unique approach, based on industry best practices, our consultants leverage every day in their client work.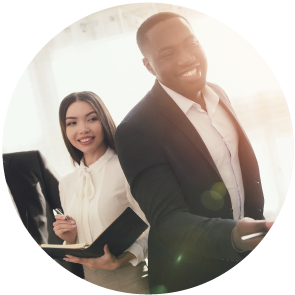 THE STRONG TOWER WAY
LEEPFROG EXPECTATIONS
We fundamentally believe diversity and inclusion are our core strengths, bringing more ideas to the table creating better results. Learn more about our wide range of services.