WHY STRONG TOWER
At Strong Tower, we believe in what we call Inclusion Consulting, a dedication to trustworthy client service and the power of diversity to solve problems, leapfrogging expectations of our clients and employees. 

Above the Bar Employment
Solutions, Rates, Team Expertise, Benefits and Flexibility.
WE BELIEVE
We adamantly believe every day can be an opportunity to find meaning in your work, prosper and enable success while collaborating with other innovative professionals. We take pride in you taking pride. We want you to bring your whole self to work every day.
We appreciate beyond words that consulting is a people-first industry, and with creative, dedicated and passionate people, we can and will achieve our vision. Based on this fervent belief and what we call Inclusion Consulting, creating a fair and open culture based on meaningful work, the celebration of diversity has been our top priority since day one.
Company Values
As a Certified Disability-Owned Business Enterprise (DOBE) and a Women Owned Business Enterprise, we were founded on the underlying virtues of creating value by bringing more perspectives and ideas to the table, the inclusion and celebration of a wide set of backgrounds and skills, an obsession with results and an every-day dedication to philanthropy and a carbon neutral workplace.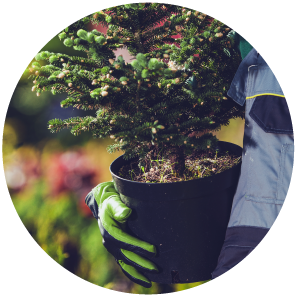 Carbon Neutral Consulting
As a 100% carbon neutral firm, we encourage lower carbon work patterns while offsetting transportation and energy use by investing in clean energy programs and planting one tree for every week worked by each of our team members. We believe a healthy, livable environment builds a strong business community.
Minute-By-Minute Philanthropy
Strong Tower's corporate giving program is more than cutting a yearly check. For us it is part of our DNA and in to every single minute and every single hour of client work.
We give back $1 for every billable consultant hour to our non-profit charity partners. Each of our team members has the power to choose which organization their hard-earned contribution goes:
World Vision
Wounded Warriors Project
National Forest Foundation
Make A Wish Foundation
Special Olympics
Autism Spectrum Disorder Foundation
The Humane Society
Big Brother, Big Sister
Disabled American Veterans Charity
World Wildlife Fund
Women's Leadership Group
 Inspire. Develop. Empower.
Our Women's Leadership and Development Group represents our firm's belief in the value that diversity and new ideas bring to the solutions we provide our clients. Through formal and informal mentorship and company-wide initiatives, we create forums for each woman at Strong Tower to achieve her full potential by discovering and maximizing personal and professional growth.
Led by Strong Tower's female executives, our fun and engaging monthly events offer opportunities for networking, development, mentoring, social connection and support.
Each employee also has access to the Strong Tower Women's Leadership Library with titles written by the world's most inspiring female leaders. 
BOARD OF DIRECTORS – LEADERSHIP
Providing experience, resources and networks that reach from Silicon Valley VC's, to China and back to Seattle, Strong Tower's Board of Directors is comprised of a distinct set of influencers and investors including tech pioneers at Microsoft and Amazon, technologists from Asia, established families from the Pacific Northwest and pioneers from California's hub of innovation.
This set of key supporters are proud to back a Disability-Owned Business Enterprise and Women-Owned and operated firm, exceeding expectations for diversity and inclusion targets and results in today's consulting industry.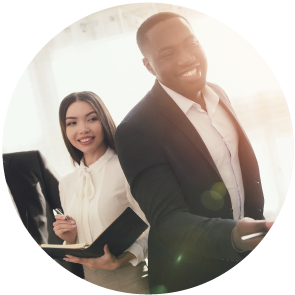 CAREERS
As a rapidly growing firm, we have a wide array of openings to join a diverse and passionate team that believes every day can be an opportunity to find meaning in your work, prosper and enable success, while collaborating with other innovative professionals.
We're building a fair, open and transparent culture based on meaningful work, the celebration of diversity and an appreciation for family and personal time.
 Click the below button for list of open projects and positions at Strong Tower.
THE STRONG TOWER WAY
LEAPFROG EXPECTATIONS
We fundamentally believe diversity and inclusion are our core strengths, bringing more ideas to the table creating better results. Learn more about our wide range of services.