BIG DATA & BUSINESS Intelligence
Specializing in transforming data into business insights, we analyze your data, complete data discovery and present recommendations to move your organization forward.

Data Extract, Transform and Load
We develop data extraction, transformation and loading strategies to seamlessly merge your valuable data from multiple sources.

Advanced Analytics & Data Presentation
We use advanced analytical engines and tools to develop a framework for clear, easy-to-display data. We then build high impact, logical and intuitive dashboards, reports and infographics to extract the maximum information from your data.

Data Insights, Key Findings & Recommendations
We uncover insights and develop recommendations that inform next steps and real time feedback to enterprise-wide initiatives. Building on these insights, we leverage industry and subject matter expertise to develop actionable recommendations for business leaders.

We help you tell a story using the data findings and recommendations that resonate with your key audiences. From building dashboards to executive level PowerPoint slides leveraging the insights – we have you covered and prepared for the big meetings.
Planning &
Expectation Management
We create the plans to deliver on the Organizational Change Management approach by driving activities that manage expectations of stakeholders while ensuring quality, cost and timelines are balanced with organizational needs.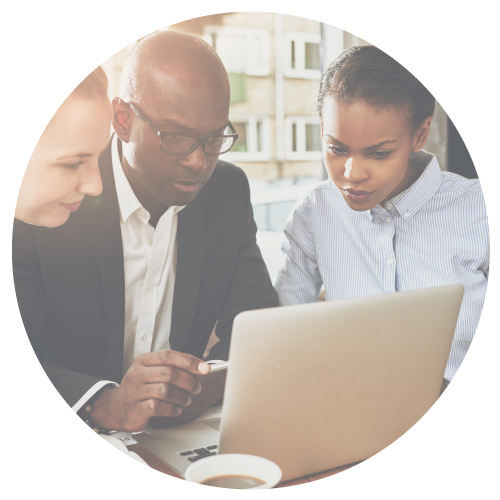 Program &
Project Management
A common thread across all our client projects is our proprietary Strong Tower Project Management STPM® – the unique approach, based on industry best practices, our consultants leverage every day in their client work.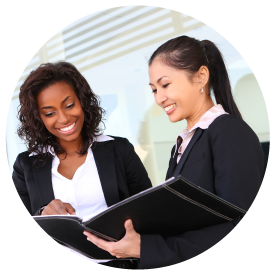 Utilizing Insights 
We create the plans to deliver on your strategy by driving activities that manage expectations of stakeholders while ensuring quality. Learn more about how Strong Tower can help you develop your business plans.   
THE STRONG TOWER WAY
EXCEEDING EXPECTATIONS
We fundamentally believe diversity and inclusion are our core strengths, bringing more ideas to the table creating better results. Learn more about our wide range of services.